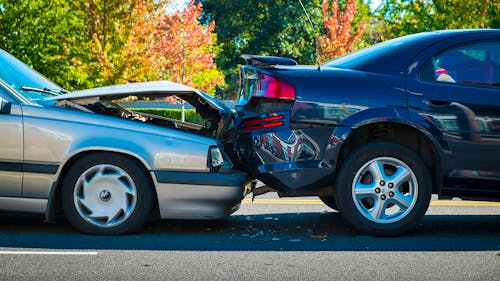 Car insurance likely isn't the most expensive or complicated thing you'll purchase this year, but it is certainly one of the most important. You're required to have insurance on any vehicle you drive on a roadway in the United States, but not all insurers are worth your time. Some offer great coverage at high prices and some lack coverage options, but deliver on discounts. Let's find out where Safeco Insurance falls on the spectrum.
Safeco Car Insurance Overview
Safeco is a division of Liberty Mutual Insurance, and offers great coverage options at a low price. Founded in the year 1923, Safeco Insurance has had almost 100 years of experience, refining their process and offerings, and making a name for themselves in the insurance space. If you're a baseball fan, you probably recognize the name from watching the Seattle Mariners play in their home stadium, T-Mobile Park, formerly known as Safeco Field.
The company's customers enjoy a great deal of discount and incentive programs, and receive extremely competitive rates. Safeco also offers coverage options for home, motorcycle, and boat/watercraft. The longevity of this company means many loyal customers over the years.
Pros and Cons
Financial backing of Liberty Mutual Insurance

Wide variety of customization

Discount programs such as accident forgiveness

Available in all 50 states

Some negative reviews found

App is not auto-specific, so you'll have to deal with clutter at times
Fast Car Insurance Rate Quotes
Compare quotes from multiple providers to get a good deal.
Powered By:
How Safeco Car Insurance Works
Safeco is a division of Liberty Mutual Insurance, and operates with backing from its parent company. As such, Safeco offers several insurance products at rates that many of its rivals can't hope to match. The company is often cheaper than the largest insurers in the country, but many customers report subpar service and a tough time getting resolutions when there's a problem.
Safeco Insurance Rates and Prices
The average rates for Safeco insurance policies are lower in most categories than its competition. Approximate rates are: Single driver with 1-4 years experience: Around $2,200 Single driver with over ten years experience: Around $1,700 Married drivers: Around $3,000
It's important to note that Safeco discounts its rates for many drivers, so the price you ultimately pay may vary. It's also good to remember that where you live, how you drive, and your credit report all have an impact on your rates, so a spotty credit history or a driving record full of speeding tickets can all cause your insurance rates to increase.
Read more on the best car insurance in the industry today.
Fast Car Insurance Rate Quotes
Compare quotes from multiple providers to get a good deal.
Powered By:
FAQ
Is Safeco good at paying claims?

While you may experience subpar customer service while you're with Safeco, you don't have to worry about getting your claims paid. The company holds a solid financial rating and is rated with an excellent ability to pay claims.

Are Liberty Mutual and Safeco the same company?

Though they have different names and offer different products, Safeco became part of Liberty Mutual in 2008.

What kind of discounts and benefits does Safeco offer?

Safeco offers several discounts/benefits, some of which come standard with a basic insurance policy. You'll get medical payments and property damage coverage with every Safeco policy. Optional coverage includes collision, comprehensive, new vehicle replacement, and rental car reimbursement.

Can I get Safeco car insurance in all 50 states?

Yes, Safeco offers car insurance in all 50 states, plus the District of Columbia.

Does Safeco charge a cancellation fee?

No, Safeco does not charge a fee for canceling an auto policy. If you're prepaid, you should receive a refund for unused time on your auto policy.
Editor's note and disclaimer: Car Talk is supported by our fans, readers and listeners. When you click on some of the links on our website, we may receive referral compensation. However, you should know that the recommendations we make are based on our independent editorial review and analyses.