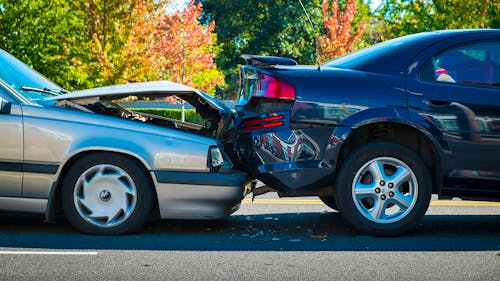 Philadelphia is one of the more expensive cities to insure a car. On average, insuring a car in Philadelphia is going to cost you somewhere about $2,647 per year. That's a lot higher than the $1,475 average for the state of Pennsylvania.
Who has the cheapest car insurance in Philadelphia?
GEICO
State Farm
Erie
Progressive

We pulled data from a number of sources to try and figure out what insurance cost in Philadelphia, on average, for a male driver in his 40s with a clean driving record and no accidents. Remember, this is a GUIDE to what insurance is going to cost. Your mileage is going to vary widely depending on what you drive, where exactly in Philly you live, and a number of other factors.
DISCLAIMER: There are numerous other factors that are going to impact the cost of insurance on your car, crossover, or truck. We'll provide info on some of those variables, but your best bet is to read our deep dive on Cheap Car Insurance for 2020 to get a better idea.
Fast Car Insurance Rate Quotes
Compare quotes from multiple providers to get a good deal.
Powered By:
Who has the best cheap car insurance in Philadelphia?
Best Large Insurance Carrier - GEICO is the cheapest national insurer.
Cheapest Insurance from a Smaller Carrier - Erie is the cheapest regional carrier and has rates competitive with larger carriers.
Cheapest Insurance with One Accident - GEICO offers the best rates with one accident.
Cheapest Insurance for Higher Mileage - Allstate is the cheapest option if you're putting lots of miles on your car.
How much does car insurance cost in Philadelphia?
In our larger story on car insurance, we found that a national average for auto insurance was $1,341. Although the state of Pennsylvania comes in lower at $1,224, living in Philadelphia sees the number jump to $2,647.
| | | | |
| --- | --- | --- | --- |
| GEICO | $514 - $2,268 | $1,586 | $1,131 |
| State Farm | $806 - $2,658 | $1,760 | $1,789 |
| Erie | $860 - $2,928 | $1,305 | $1,665 |
| Progressive | $1,125 - $3,321 | $2,262 | $2,301 |
| Nationwide | $1,680 - $3,476 | $2,319 | $2,059 |
(*) The "adjusted average" is computed by eliminating the highest and lowest values and averaging the remaining values.
What causes rates to go up in Philadelphia?
The city of Philadelphia is made up of numerous neighborhoods and depending on which you call home, you may pay more for car insurance. Check the rates in various neighborhoods where you might like to live and consider a move if the rate savings make it worth your while.
After your specific location, all the other things that affect the cost of car insurance everywhere else in the country apply: Accidents and citations are the big ones. Your age and gender are the others. Be sure to check our main story on insurance to learn more, and take a look at available discounts, too.
How do accidents affect rates in Philadelphia?
If you're in an accident in Philly, your insurance rate can go up as much as 41%. For that reason, driving a car with advanced safety technology like auto emergency braking and adaptive cruise control can be worth the added expense to help keep you out of accidents.
Keep in mind that this is a guide. Your actual rate increase could vary a lot, especially if you've enrolled in an insurer's optional "Accident Forgiveness" program, which allows you one accident without being surcharged.
How do tickets affect rates in Philadelphia?
Tickets might seem like they're less expensive than accidents, but consider that every point on your license adds up and if you have multiple speeding violations in short order, then your insurance will go up.
How can you get car insurance discounts in Philadelphia?
We have an exhaustive story on the tens of thousands of discount programs available for insurers across the country, based on memberships, military service, and other associations. Pennsylvania offers a Good Student discount for younger drivers that keep their grades above a B average. Mature drivers, families with students who are away and not driving, and teens who take driver safety courses can also get discounts in Philadelphia.
What's the minimum coverage allowed in Philadelphia?
Pennsylvania law requires at least the following auto insurance coverages: Bodily injury liability coverage: $15,000 per person / $30,000 per accident minimum. Property damage liability coverage: $5,000 minimum.
Fast Car Insurance Rate Quotes
Compare quotes from multiple providers to get a good deal.
Powered By:
FAQ
Who has the cheapest car insurance in Philadelphia?

Insurance rates can vary wildly, depending on where you live and on the state of your driving record. On average, GEICO offers the best rates, landing at just under $1,600 annually.

How can I get super cheap car insurance?

The best way to get super cheap insurance in Philadelphia is to move outside the city. Otherwise, focus on being a good driver by avoiding accidents and speeding tickets and be sure you take advantage of every discount available.

What is the cheapest online car insurance?

GEICO is the best option if "cheap" is your only requirement. They're hundreds of dollars cheaper in all the research we did, either online or off. There may be reasons to purchase insurance from other insurers: you like the agent, they may have a better policy of using OEM parts, they offer better spiffs like roadside assistance, or whatever. But you're not going to find insurance that's less expensive, unless you're in the military and USAA is an option.

What's important in a car insurance company besides the rates?

Outstanding customer service is worth paying money for. Buying cheap insurance only to find out that they drag their feet on claims and are hard to deal with when they have to pay out is hardly worth the discount.

Does credit score affect car insurance?

Yes. In Pennsylvania, your credit score does impact your car insurance rate, so keep your bills paid and you could save money on your insurance.

Is there low income car insurance?

Low income car insurance programs are only available in a handful of states. Pennsylvania isn't one of those states, but neighboring New Jersey is, just in case you were thinking of moving out of the Keystone State.

Can I buy one day car insurance?

One-day, or temporary car insurance can be handy if you're moving a car from one location to another. It's going to be way more expensive per day than a regular insurance policy, but if you truly only need it for a day, it's better than having your license revoked.

How can I get my insurance quote cheaper?

Shopping around is the best strategy to find the best rates. Companies will often compete with each other for your business. You can also take advantage of any other memberships you might have, like AAA or AARP for discounts.

Why is my insurance so high with no accidents?

The problem is that you live in a city. It's not just Philadelphia. Big cities come with big increases in car insurance premiums, so head for the 'burbs if you want to save some cash.

Is an older car cheaper to insure?

It might be, but then again it might not, depending on the car's value. And if it's truly valuable, you want to insure it through a program that specifically covers vintage cars.

Why does car insurance cost so much?

Car insurance becomes expensive for people with spotty driving records, poor credit, or for those that live in extremely congested areas with other people that get into lots of accidents. Insurance is a numbers game, and companies are constantly trying to adjust their rates to match their perceived level of risk.
Editor's note and disclaimer: Car Talk is supported by our fans, readers and listeners. When you click on some of the links on our website, we may receive referral compensation. However, you should know that the recommendations we make are based on our independent editorial review and analyses.