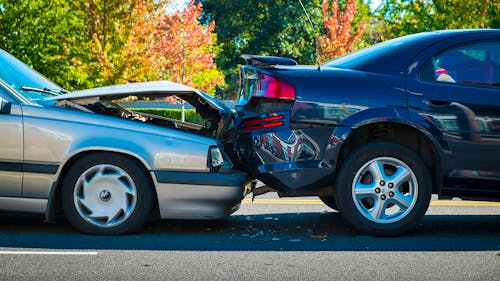 The Honda CR-V is one of the most popular vehicles in the United States. Chances are pretty good that if you're reading this, you own one, and you'd like to save as much as you can on insuring it. Here's what we've learned about insurance costs for one of the most popular vehicles on the road.
See our overall recommendations for Best Car Insurance
How Much Does Insurance Cost For a Honda CR-V?
Who Has The Best Cheap Honda CR-V Insurance?
Cheapest Large Insurance Carrier : GEICO - Government Employees Insurance Company (GEICO is an acronym) is consistently the cheapest large carrier you're going to find. That's because they don't use agents, and can typically save you 15% versus any other carrier..
Best Overall : State Farm - You might pay more for State Farm, but when you purchase insurance from these folks you get the benefits of a giant insurer with a local agent that's affiliated with the company. There are some advantages here.
Best Small Insurance Carrier: Erie - Erie is ranked 381st in insurance companies by size, but amazingly, they come in pretty competitively with the big guys. Well worth a look.
We surveyed a number of different sources to come up with a national average for insuring a Honda CR-V. We were looking for information on insurance rates for a 45 year old male, married homeowner, with a clean driving record and a good credit score. Any variation from that profile is going to cause the rates to go up or down, but it provides a good baseline for insurance costs.
Of course, there are a million other variables to insuring any car and we'll get into those further into this article. The information in this story should serve as a general guide to understanding which insurance companies are typically cheaper than others.
DISCLAIMER: There are numerous other factors that are going to impact the cost of insurance on your CR-V.
Fast Car Insurance Rate Quotes
Compare quotes from multiple providers to get a good deal.
Powered By:
What Has The Biggest Influence on Insurance Cost For a Honda CR-V?
Location - The absolute number one influence on insurance cost for a Honda CR-V is where you live. We covered this pretty extensively in our main story on insurance, but the short answer here is that drivers of the same demographic group, with exactly the same driving record and credit score can pay upwards of a thousand dollars more for insurance in Florida than they would in Maine.
Even your location within a state can vary wildly. Taking Florida as an example, you might spend $1,700 per year to insure a Honda CRV in Tallahassee, while the exact same vehicle could cost $3,000 or more in Deerfield Beach.
Accidents - If you've racked up a few accidents over the last seven years, that's going to have a significant impact on your insurance rates. In our main story on cheap car insurance rates, we found that accidents generally added a whopping 43% to your annual insurance rate. That's a ton of money every year, and if you can avoid paying it by any means possible, do it. That means choosing a car that might have advanced accident avoidance technology, taking a defensive driving class, or -- if you tend to be prone to fender benders -- accepting the "accident forgiveness" program that may be offered by your insurer for a lower annual fee than you'd pay in accident surcharges.

Driving Record - Your driving record also impacts the cost of your insurance every year. We found that a speeding ticket adds roughly the same percentage to your annual insurance rates as an accident, and in many states, you'll pay those ticket surcharges for years. It's enough to make anyone slow down, but the thing we're finding more and more people getting pinched for is distracted driving. A ticket for one of those offenses can add just as much in insurance surcharges.

Vehicle Age - This one, surprisingly, doesn't impact insurance rates quite as much as you'd think, especially once you've got a few years on the car. You might think a brand new CRV would cost a lot more to insure, but if it's brimming with accident avoidance technology you could easily recognize discounts that add up to the increase you'd pay for driving new over driving something a few years old.
That's an important consideration with the Honda CRV, because Honda Sensing technology (which includes technology like Collision Mitigation Braking, Road Departure Mitigation, Adaptive Cruise Control with Low-Speed Follow and the Lane Keeping Assist system is all STANDARD on every CRV trim in 2022. All of that technology was standard, but ONLY available on the higher trim, more expensive EX, EX-L and Touring trims as early as 2018, and not available at all in older generations.
See our top picks and recommendations for the Best Tires for your Honda CR-V.
See our recommendations for the Best Extended Warranty for your Honda CR-V
How Can You Get Insurance Discounts on a Honda CRV?
Just as with any car insurance, you can realize a ton of discounts with the Honda CRV that aren't necessarily associated with the brand or model of car you've chosen to drive. We have an entire piece on finding out how to get discounts on car insurance, so be sure to check that out, but in general, look for discounts from:
Paying in full - If you can afford to write a check for one lump sum of your insurance payment every year, there may be a significant benefit in the overall cost.

Association membership - Chances are pretty good that if you're a member of any decent-sized club, professional organization or industry group, there could be an insurance discount available to you. Things like AAA, AARP or any other organization with a lot of "As" in it can lower your insurance rate. They require active membership, so be sure to pay your dues.

Anti-theft devices - Honda includes a security system as standard equipment on three of the four trims of the CRV. The only one that the security system isn't standard on is the bottom-feeder LX. Before you head out to buy a new CRV, you might just talk to your insurance company about how big a discount the anti-theft equipment offers. Between that and the depreciation of a low trim vehicle over the course of a few years, you might be better off treating yourself to a higher trim at no additional cost over the life of your ownership.

Driver Safety Course - If you're a new driver, or if you're getting on in years, there could be insurance discounts for you if you've taken a defensive driving course. We have an entire section of the site devoted to defensive driving classes if you're interested in taking one. Check with your insurance company to find out more.
Fast Car Insurance Rate Quotes
Compare quotes from multiple providers to get a good deal.
Powered By:
FAQ
Is it more expensive to insure a Honda CRV than any other CUV?

Crossovers are by far the most popular vehicles sold in the United States, and as their popularity has risen, the insurance rate for these vehicles has collectively become standard. Choosing the Honda CRV over any of the other mass-market, non-exotic crossover utility vehicles doesn't impact insurance rates all that much.

What is the cheapest insurance per month for the CRV?

You can find insurance for around $39 per month for the Honda CRV depending on where you live.

Is fire and theft (comprehensive) insurance more expensive on a CRV?

No, it's definitely competitive with other vehicles from the class. What impacts the price of insurance is the actuarial table that tries to predict how often an insurer is going to have to pay a claim on a stolen car. What's interesting is that those actuarial tables are often years behind major automotive trends. Take a look at the NCIB "Hot Wheels Report" for 2019, for example. Nine out of ten of the vehicles in that top 10 list is either a full-size pickup or a sedan, which industry prognosticators have told us people aren't buying. But people did buy them, and there are more of them on the road than CRVs, despite that vehicle's current popularity, meaning that rates for theft should still be reasonable for a few years.

Why is my insurance so high with no accidents?

To reiterate what we said earlier, it's because of where you live. The difference in rates between states is dramatic. We're talking hundreds of dollars to insure a car in one state, versus thousands to insure the same car in another. The difference between insuring a car in one city versus another within a state can be just as dramatic. If you live in a high theft area, or a city, your insurance rates can be double what they may be in a more rural part of your state.

Is an older CRV cheaper to insure?

Surprisingly, not really, especially if you plan to put full coverage on it. Again, a lot of your insurance cost is based on where you live, and that's not going to change much whether you drive a 2022 CRV or a 2015. An accident with an injury is still an accident with an injury, regardless of the year of the car.
Editor's note and disclaimer: Car Talk is supported by our fans, readers and listeners. When you click on some of the links on our website, we may receive referral compensation. However, you should know that the recommendations we make are based on our independent editorial review and analyses.