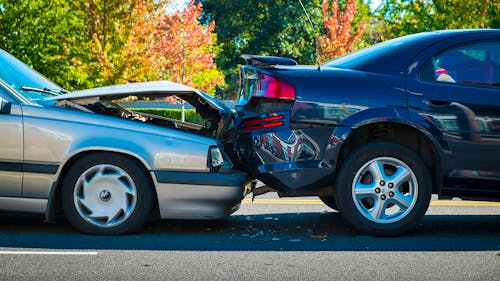 Review of Freeway Insurance
When a driver purchases an auto insurance policy, they're getting peace of mind with the knowledge that their car is covered, should it ever be involved in an accident. Insurance is one of those strange, intangible things in life that is important but not exciting in the least. That makes the insurer's customer service much more important than it would be for a company that offers a physical product.
This is where Freeway drops the ball. The company lures drivers in with promises of low rates and quick service, but once they've signed on, many people find that the opposite is true. Freeway has been known to be less than forthcoming with information on its rates, policies, and coverage. Some have reported that they receive a quote, only to find a completely different number on their first bill.
As a broker, Freeway works with several insurers to provide coverage to its clients. The company has been known to provide insurance from companies such as:
Mercury Insurance
Safeway Insurance
Stonewood Insurance
Norwalk Insurance
Empower Insurance
The question, of course, is if you know which insurance companies Freeway brokers for, why wouldn't a consumer just try dealing with those companies directly and cut out the questionable middleman?
Pros and Cons of Freeway Insurance
Car Talk research has found that Freeway Insurance is among the most affordable providers in the states where it offers auto policies. Freeway Insurance often beats the prices of larger, national carriers.

ocuses on offering insurance to drivers that might not be able to obtain it otherwise.

Freeway Insurance is regional. The company only offers policies for auto insurance in a limited region of about 12 states.

Poorly reviewed for customer service and transparency.
Detailed Overview of Coverages Offered By Freeway Insurance
Because it's a brokerage, Freeway isn't providing any coverage itself. When you work with Freeway, you're given a choice of insurers that the company has matched to your needs. The upside to that is the fact that you're offered several choices and are not limited to viewing the offerings of one company. The downside is that you'll have to pay Freeway a brokerage fee, which is basically a fancy way of saying finder's fee.
Freeway Insurance works with partners that offer coverage for passenger vehicles, but there are several other types of coverage available. Freeway's partners offer coverage for health, life, travel, motorcycle and ATV, motor homes, snowmobiles, watercraft, renters insurance, homeowner's insurance, landlord coverage, and business.
What is the cost of a policy from Freeway Insurance?
When you get a quote from Freeway Insurance, view it with a critical eye. The company is a brokerage, and as such it has no rates of its own to offer. The rate you are quoted at Freeway could be from any one of its several partners, and may not end up being what you have to pay each month.
Car Talk compiled rates for three of Freeway's insurance partners from four different sources. Rates are listed for a male driver in his 30s with a clean record.
The rates above were gathered either from the companies' websites directly, or through an aggregator/review site. This is because Freeway doesn't provide quotes or rates without the user going through a quote process and submitting personal information.
The good news is that, in many cases, Freeway can get you a good deal on your insurance. The bad news is that the best rates aren't coming from big-name partners like the ones you see above. The best rates that are offered by Freeway are coming from partners that offer high-risk insurance, or from those providing less than full-coverage.
Because Freeway works with several different insurers, it's possible to get solid discounts from a provider, including:
Multi-Policy Discounts: If you insure multiple cars or have multiple policies with one of Freeway Insurance's partners (life insurance or home policy plus auto insurance), discounts could apply.
First Accident Forgiveness: Some of Freeway's partners offer First Accident Forgiveness, meaning you won't be surcharged the first time you're at fault in an accident after you've been a customer for three or more years.
Diminishing Deductible Option: For each consecutive policy year in which you don't file a claim, your deductible could be reduced.
Vehicle Storage: Snowbirds listen up. If you plan to store your vehicle for 90 consecutive days or more, some of Freeway's partners offer a reduced usage discount in most states. And yes, if squirrels eat your wires, it will be covered. After your deductible, of course.
Safety Savings: If your car was built after the internet was invented, it likely has many safety features that qualify for a "discount." Factory-installed airbags (are there any other kind?), anti-theft devices, and anti-lock brakes are some of the safety features that will qualify.
Pay Up Front: If you pay the full premium off, you might earn a discount.
Driver's Ed: If you are under 21 and have taken an approved driver's education course, you might be eligible for an insurance discount.
Living At Home: Freeway Insurance's partners sometimes offer a Youthful Driver Discount for unmarried drivers under 21 who live with their parents.
Youthful Longevity Discount: This discount applies to unmarried young drivers who may get a credit for consecutive years spent insured under another of Freeway's partner's auto policy.
College Credit: If your son or daughter is living away from home while attending school and doesn't have access to a car, let your agent know. You could get a discount for the time they aren't driving.
Fast Car Insurance Rate Quotes
Compare quotes from multiple providers to get a good deal.
Powered By:
FAQ
Is Freeway a good insurance company?

Freeway Insurance is a brokerage and does not sell its own coverage. Even so, the company has racked up enough complaints and negative reviews to sink the Titanic all over again.

What states are covered by Freeway Insurance?

Freeway Insurance works with companies in all 50 states. Its website is offered in both English and Spanish, and the company has physical locations in more than a dozen states. Freeway storefronts can be found in Arizona, California, Florida, Massachusetts, Missouri, Nevada, New Mexico, New Jersey, New York, South Carolina, Tennessee, Texas, and Wisconsin.

Who are the top 5 insurance companies?

Erie Insurance, Farm Bureau, Geico, State Farm, and USAA are among the insurers that make the Car Talk list of top affordable insurance companies. We did note that Grange Insurance has high customer ratings.

Is Freeway Insurance cheaper than Geico?

Freeway Insurance offers coverage from several companies that can undercut Geico on rates, but it's important to check coverage and fine print to ensure you're getting what you expect.
Editor's note and disclaimer: Car Talk is supported by our fans, readers and listeners. When you click on some of the links on our website, we may receive referral compensation. However, you should know that the recommendations we make are based on our independent editorial review and analyses.