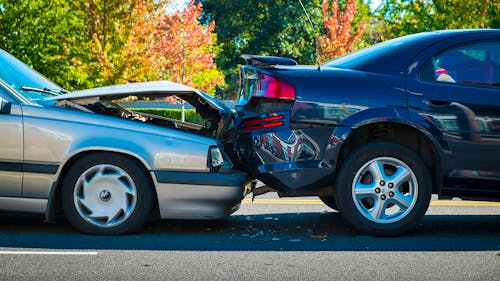 Shopping for car insurance can be a daunting process. Between the time spent talking with agents to the stress and financial pain of actually paying for the policy, it can be a big deal. Thankfully, there are several companies around that can aggregate policy pricing and help you shop for an insurance product that is right for you.
That said, they're not perfect. Each one has its pluses and minuses. We've researched some of the most popular options to come up with notable pros and cons for each. Let's take a look.
QuoteWizard
QuoteWizard started thirteen years ago and has grown to become one of the most popular quote and insurance information platforms on the internet. Two years ago, QuoteWizard was acquired by LendingTree. The company says that it has issued more than 75 million quotes and that over 25,000 people request quotes on the platform every day. Some of the biggest insurers in the business offer quotes through the platform, from State Farm to USAA.
Pros
Huge base of insurers and products, which makes QuoteWizard one of the most comprehensive of the quote-finding platforms.
Users have reported savings as great as 40 percent on their annual policies.
QuoteWizard is the largest and one of the most well-funded quote company in the United States.
Cons
Many users report that their experience with QuoteWizard resulted in unsolicited calls from insurers and related third parties.
QuoteWizard takes a ton of personal information up front, which may be uncomfortable for some users.
Fast Car Insurance Rate Quotes
Compare quotes from multiple providers to get a good deal.
Powered By:
Pretected
Pretected is a relatively new company that works with over 100 insurance companies to deliver rates and information on auto, home, health, and life insurance products. The company claims to issue over 30,000 quotes every day and uploads almost 13,000 new quotes every week from the top carriers. Over two million people have used Pretected to find new insurance. To get a quote from Pretected, users submit information about themselves and their vehicles. The company will take that information and use it to match the individual with an insurer.
Pros
Most users say that Pretected is easy and fast to use.
Many users report that using Pretected has saved them $100 or more a year on their insurance policies.
Pretected chooses a wide variety of insurers that offer both traditional and specialized coverage options.
Cons
If users submit information and do not decide to move forward with coverage, Protected may sell users' information. This can lead to unwanted phone calls, emails, and contact from insurers and related companies.
Some users have found that, after filling out all of Pretected's forms, they're sent to an insurance carrier that asks them to complete the same forms again.
Since it's not an actual insurer, Pretected has to rely on the insurance companies for rates. Some people report that there have been "bait and switch" scenarios, where they're promised one rate by someone at Pretected before finding out that it's not actually possible to get that price.
TheZebra
TheZebra claims to be the nation's leading insurance comparison site. To date, the company has issued over 6.5 million quotes. TheZebra offers quotes for both home and car insurance, and is said to have partnered with some of the biggest insurance carriers in the country to do so.
Pros
TheZebra tends to have up-to-date and accurate information.
Wide variety of insurers to choose from.
Auto insurance is TheZebra's focus, though they do offer other services.
Cons
While TheZebra can help you bundle your quotes, many users have stated that the company does not allow any other customization options after the fact.
Some users report that TheZebra quotes rates that are far higher than their current insurance premiums, many times from the same carrier.
Answer Financial
Answer Financial works with some of the biggest insurers in the business. They claim to have issued more than 3.8 million policies to cover vehicles and homes in all 50 states. Their average savings add up to $479. Answer Financial offers auto, homeowners, condo, renters, motorcycle, RV, and boat insurance quotes.
Pros
Users report that Answer Financial provides friendly services.
Information is accurate and timely.
Answer Financial tends to provide quotes and guidance that are accurate and help the user decide which policies are best for them, regardless of the insurer.
Cons
Some have found that working with Answer Financial ends up with them being an annoying intermediary that doesn't add a ton of value to the quote policy.
Some have reported a difficulty in getting an Answer Financial rep to call them back in a timely manner.
Many users have reported that the quotes given to them by Answer Financial were inaccurate or were changed after the fact.
EverQuote
EverQuote claims to have saved its users an average of $536 a year for a total of $2 billion over the last seven years. The company works with auto, home, and life insurance companies. Over the years, EverQuote has handled over 35 million quote requests.
Pros
EverQuote works with a wide variety of insurers.
Everquote reports that it saves customers over $500 per year on average, which is backed up by several reviews.
Cons
Some users have reported that EverQuote sells information to third parties, both in and outside of the insurance industry, and note that they have received contact from unexpected sources.
Users report that the quote process is a hassle and that contact starts even before the whole thing is done.
EverQuote is, by far, one of the worst-reviewed companies in the quote providing business. Many complain of the constant and repeated calls from agents and other entities hoping to get a slice of the pie.
Fast Car Insurance Rate Quotes
Compare quotes from multiple providers to get a good deal.
Powered By:
FAQ
Can I buy insurance online?

Yes, you can, but keep in mind that the companies listed here are not insurance providers. These guys get paid a commission when you buy insurance from one of the companies they link you with. You'll have to actually work with one of the insurers to get a policy.

Is it safe to buy insurance online?

Yes. The companies you see here collect personal information to get your quote, but by and large they are considered safe. This does not mean that you won't get solicitation calls from an insurance agent or other related company, but it does mean that your social security and credit card information will probably be safe.

Can I get a quote from one of these companies without having my personal information sold to third parties?

These guys are in business to make money any way they can, and that usually means that submitting your information results in calls from outside companies. If you're opposed to that, you'll have to do the research yourself. You can get the same result, but it's going to take some time.

What factors change my car insurance rate?

A few things can affect your car insurance rate. Your driving record, where you live, the age and mileage on your car... Make certain to do the research and ask a lot of questions before agreeing to a policy.
Editor's note and disclaimer: Car Talk is supported by our fans, readers and listeners. When you click on some of the links on our website, we may receive referral compensation. However, you should know that the recommendations we make are based on our independent editorial review and analyses.