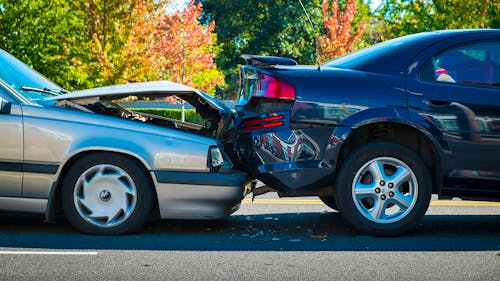 Most car insurance companies require a deposit when you first sign up for coverage. That can make starting a new policy a pricey proposition, especially for those on a tight budget. If you want to avoid making a deposit, there are still options, but they are limited.
Who Has The Best No-Deposit Car Insurance?
No Deposit Required: State Farm - The company didn't charge any extra the first month and instead maintained a level rate across the six-month policy. The downside is that they were more expensive overall.
Lowest First-Month Payment: Progressive - The company wins this one with a first month payment that's actually lower than your monthly payment for the rest of your policy. If you're on a tight budget and want to avoid paying lots of cash up front, then Progressive is a good choice.
Cheapest Overall: GEICO - In our analysis, GEICO offers the cheapest insurance overall thanks to a low required deposit. Here, it was one whole dollar more the first month, so it's not no-deposit, but it's darn close.
Fast Car Insurance Rate Quotes
Compare quotes from multiple providers to get a good deal.
Powered By:
How Much is a Car Insurance Deposit Typically?
Insurers don't generally list their no-deposit rates, so it can be tricky to see how much you're paying for a deposit. One easy way to see how much you'll be paying is to take a look at the payment options when you do an online quote.
You'll notice that a six-month policy broken into monthly payments usually starts with a higher amount for the first month. That's because the deposit is included with your monthly payment plan. It's not something that's broken out as a line-item when you get your quote.
It's a simple bit of math to see how much of a deposit is being charged. Factors that impact your deposit amount are the same as those that impact your overall insurance rate. Think of your car insurance deposit like a security deposit on an apartment, only without the refund when it's all over.
The insurance company is hedging its bets, so if it thinks you're high risk, then your deposit will be more. Your driving history and credit rating, including if you paid previous insurers on time will all factor into how much you're charged for a deposit.
DISCLAIMER: There are many other factors that can impact the price you'll pay for your deposit insurance.
How Much Do You Save With No-Deposit Insurance?
We researched a wide variety of policies and insurance companies from around the country and then compared rates. The rates you see below are averages for a six-month policy.
Which Are The Best No-Deposit (or Low-Deposit) Car Insurers?
Progressive - In addition to offering the appeal of that low first month's payment, it offers discounts when you bundle your home and auto and the ability to get a reduced rate on your insurance with Snapshot. It collects info on your driving habits including speed and braking and will automatically discount your policy on renewal if it determines you're a safe driver.

Nationwide - Nationwide offers some of the best accident forgiveness and pricing plans available making it easier to afford car insurance. Policies include 24/7 roadside assistance, vanishing deductible options, and total loss deductible waivers. The accident forgiveness program is one of the only in the country available for drivers under the age of 18, something that's important to not if you have inexperienced teen drivers on your policy.

USAA - You'll get amazing rates through USAA, but there's a hitch. This insurance is only available to members of the military and their families. If you happen to fall into one of those categories, then definitely investigate USAA for an affordable car insurance policy.

State Farm - State Farm offers some of the best coverage available and a wide range of discounts. It does, however, encourage you to work with a local agent, which is something many people don't want to deal with today. The upside is that you're talking to a local agent who you'll get to know and who will be focused on keeping your business when you need assistance.

Geico - Not only does Geico have a reputation for providing good customer service with a wide range of policy options and discounts, it's also a good choice if you don't want to deal with a local agent. It has a comprehensive mobile app that lets you do everything from paying your bills to managing your policy all from your smartphone.
How Can You Get No-Deposit Car Insurance Discounts?
The same things that will get you a break on car insurance that requires a deposit will get you a break on no-deposit car insurance.
The easiest way to cut your car insurance rates is to move out of the city. In larger cities, even moving to a different neighborhood could help bring down your rates. Depending on where you live and where you move, it can be a significant savings that cuts your rates nearly in half.
If you're not ready to relocate, then there are still easy ways you can keep your car insurance costs down. These include avoiding tickets and accidents. Use apps like Waze to get a heads-up about speed traps and when you buy a new car, consider one with crash avoidance technologies like automatic emergency braking and lane keeping assist.
We also have an entire story on the tens of thousands of discount programs available, based on memberships, military service, and other associations. Some of the more common meaningful discounts relate to low mileage driving, bundling with your homeowner's policy, and carrying high deductibles. Many insurers will offer good students a discount so consider that before you let your kid blow off studying for your next test. And while college might take a chunk out of your savings, if your student goes to school more than 100 miles away, you may see a savings on your car insurance.
Fast Car Insurance Rate Quotes
Compare quotes from multiple providers to get a good deal.
Powered By:
FAQ
What is no-deposit car insurance?

No-deposit car insurance doesn't require an up-front payment on top of your premium. Think of it as finding an apartment that doesn't require a security deposit. And just like that apartment, no-deposit car insurance is harder to find. Unlike an apartment, you don't ever get this money back.

How can I get discounts on no-deposit car insurance?

The discounts on no-deposit car insurance are the same as what are available for car insurance with a deposit. There are literally thousands of discount programs available through various associations. Having good credit and a good driving record also reduce how much you'll pay.

How much do you save by not paying a deposit?

There's quite a range of deposits required by insurance companies and they're not always large amounts. It's worth enquiring with companies that do require deposits, but might also offer better insurance, to see if it's still an affordable option for you.

Do I have to make a deposit to get a quote?

No. The deposit applies only to your first payment when you sign up for car insurance. No reputable company will charge you just to get a quote. Requiring a deposit for a quote raises an immediate red flag about a company's trustworthiness.

What if the premium is still too high even without a deposit?

Look for monthly payment plans. Most companies offer monthly plans with nominal processing fees. It might cost you a few extra dollars every month, but it's much easier than coming up with a large lump sum payment right from the start.
Editor's note and disclaimer: Car Talk is supported by our fans, readers and listeners. When you click on some of the links on our website, we may receive referral compensation. However, you should know that the recommendations we make are based on our independent editorial review and analyses.