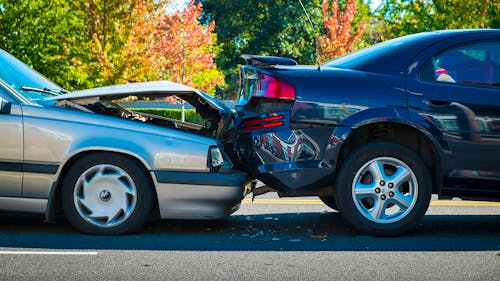 Car insurance is a must-have for all vehicles on the roads today, even the classics that only occasionally see the light of day. Choosing coverage for these vehicles can be tough, however, as classic car values are sometimes hard to nail down. American Modern Car Insurance offers several coverage options for classic cars, and various pricing levels, depending on how much your classic car is driven.
American Modern Car Insurance Overview
American Modern started as part of The Midland Company over 50 years ago. Its collector car coverage started in 1990, and today, the group is part of Munich Re, a German reinsurance company. American Modern offers a wide variety of coverage options for classic cars, as well as property, pets, and other motorized vehicles.
Pros and Cons
Offers a huge range of coverage options

Agreed value policies available

Plans available with mileage-based pricing

Some customers report extended waits for claim processing

Reports of unexplained rate increases are more common than they should be

Obtaining a policy on a car build in progress may be complicated
Fast Car Insurance Rate Quotes
Compare quotes from multiple providers to get a good deal.
Powered By:
How American Modern Car Insurance Works
American Modern Car Insurance works with regional agents/brokers to sell and service policies. You can use the company's online search tool or call 866-884-6167 to locate the provider nearest you.
American Modern offers what is known as agreed value policies, which is a type of coverage where the car's owner, the insurance agent, and insurance underwriters agree on a value. Once a number has been reached, the insurer issues a policy for that amount, and will pay out in the event of a total loss accident.
AMCI's customers have the option to choose 1,000, 3,000, 6,000, or unlimited miles, depending on their needs, and the company offers various deductibles that range from $0 to $10,000.
American Modern Insurance Rates and Prices
American Modern does not offer sample rates without giving up personal information and contacting an agent. That said, it does offer several benefits and add-on coverage options:
New classic car purchase coverage
Pet injury coverage of up to $750
Trip interruption coverage of up to $150 per night for lodging if your car is damaged more than 50 miles from your home
Up to $75 per trip for towing
Up to $2,000 for lost or stolen parts that you have purchased
Read more on the Best Classic Car Insurance Companies here.
Read more about the Best Classic Car Shipping Companies here.
Fast Car Insurance Rate Quotes
Compare quotes from multiple providers to get a good deal.
Powered By:
FAQ
How old does a car have to be to be considered a classic for insurance?

Definitions can vary from company to company, but in general, your car must be at least 20 years old before being considered a classic. It's also important to note that some insurers have restrictions on modifications and upgrades that can be performed on a classic car before it loses its "classic" status.

What is the best way to insure a classic car?

The best way to insure a classic car is to shop around to find the carrier that offers the policy, coverage, pricing, and benefits that you need. Since much of the classic car market is driven by perceived value, it's important that you have a good handle on the value of your car, what you think it's worth, and what you'll need to be paid out in the event of a crash.

Is insurance more on a classic car?

Classic car insurance is usually less expensive than normal car insurance, because most people drive their classics less frequently. Insurers sometimes view classics as being lower risk because of this, which means rates are generally lower.

How many miles can you drive with classic car insurance?

The number of miles you can drive with a classic car policy depends completely on the language of the policy. Some insurers offer different pricing tiers that allow drivers to choose their mileage and pricing level, but most expect classic cars to be driven sparingly.

Who has the best classic car insurance?

Hagerty will likely be the best choice for most drivers. The company's coverage options add-ons, and customer service is hard to beat. You can read more about the Best Classic Car Insurance here.
Editor's note and disclaimer: Car Talk is supported by our fans, readers and listeners. When you click on some of the links on our website, we may receive referral compensation. However, you should know that the recommendations we make are based on our independent editorial review and analyses.